CONRAC GmbH WEIKERSHEIM, Germany

CONRAC's challenge is to provide their customers with the system solutions best fitted for their individual requirements. This means the ideal display technology, size, format, resolution for the information to be communicated. This also means the design, colour, logo to suit customers' concept. And it can also mean the conceptual design of a complete system solution. Important part of the philosophy is to offer cost-effective display solutions and to reduce the cost of ownership. During all phases of development the target is a high-quality and durable products with low maintenance costs and incorporating the technology required for future uses.
Presentation: www.conrac.equip4ship.com
Address: Germany, WEIKERSHEIM, D-97990 Lindenstrasse 8
Contact person: Commercial Department ,e-mail, website
Phone: +49 7934 101227
Fax: +49 7934 101224

unselect all/select all
You have 0 products selected
Marine Displays
Send enquiry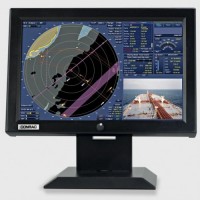 Highly innovative wideECDIS® series of rugged Marine Monitors designed for radar, navigation and ECIDS as well as ship control and automation applications.
Wide screen Marine Panel Computers
Send enquiry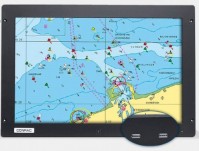 The new Panel Computers offer the same look and feel as the wideECDIS monitors, the only eye-catching difference being the two front USBs of the integrated solution.